Australias largest family fishing competition, the Boyne Tannum HookUp, will be giving away over $250,000 in cash and prizes from 28 to 30 April.
Committee President Jennifer McGuire said the prize pool includes boats, a jetski, a fishing charter, holidays, fishing gear and heaps more.
The major prize boat this year is the awesome Seajay 550 Trojan powered by a 150hp 4-stroke Yahama outboard, which people would have seen in the Harbour Festival parade on the weekend
Mrs McGuire said.
There are also four Seajay 3.5 Nomads fitted with Yamaha 6-horsepower 4-stroke outboards for the junior anglers and three Seajay 4.25 Magnum2s fitted with Yamaha 40-horsepower 4-stroke outboards for the seniors.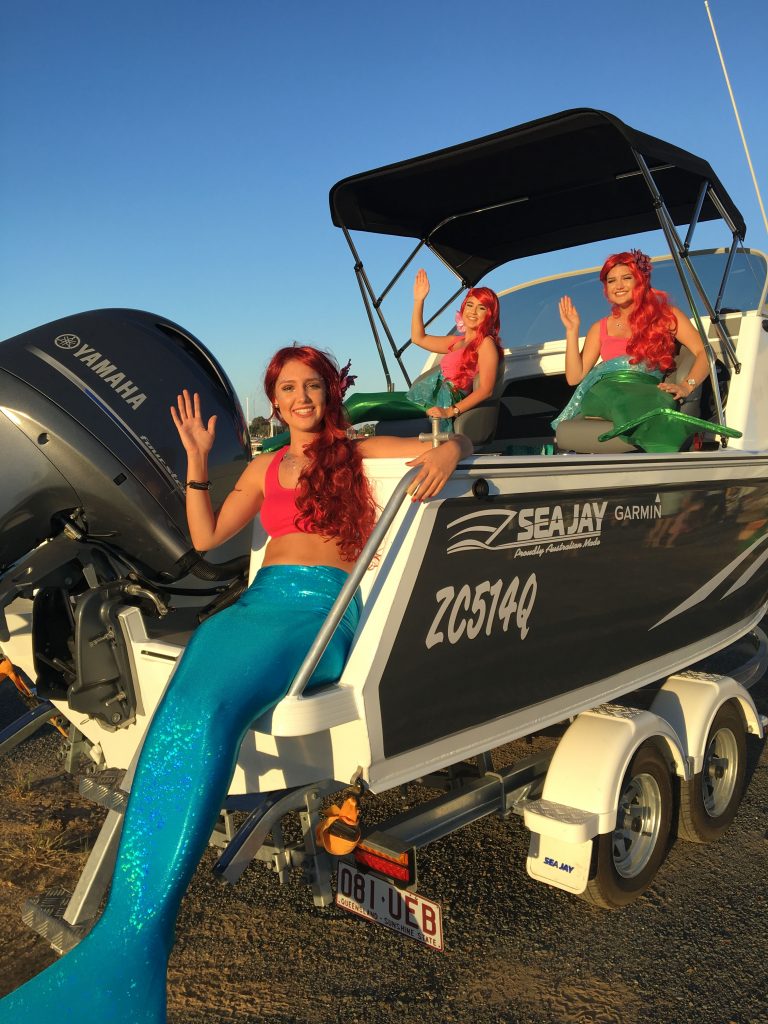 All the boats come complete with Garmin electronics, trailer and safety equipment.
Saturday night will see for the first time a Jetski proudly sponsored by Yahama Jetfish given away to a senior entrant.
This amazing jetski a Yamaha VX Deluxe, will be very popular and we are thrilled to be adding it to the incredible array of prizes this year, Jen said.
Every junior and senior angler that weighs in a fish on any day over the HookUp weekend, will go into the draw for the Fish Of The Day prize and at the end of the three days, everyone that weighs in a fish goes in the draw for the junior and senior tinnies. We are also really excited about the new
We are also really excited about the new jetfish category designed for personal water craft (PWC) users, where Yamaha Motor Insurance will provide $500 daily gift vouchers and a $1,000 event gift voucher said the HookUp President.
Largest fish prizes will be awarded a fishing charter with Gladstone Fly & Sportfishing and this category has been increased to include the top female angler, top senior angler and top junior angler, Mrs McGuire said.
If the prizes arent enough of an incentive, anglers will have the opportunity to head to Awoonga Dam to try to catch one of three tagged barramundi worth $5,000 cash each.
To help with this live barra category, Gladstone Area Water Board are also giving away a half day Awoonga Dam fishing charter, so a lucky angler can hopefully catch a $5,000 barra with an expert fishing guide, she said.
These amazing prizes are only available to people who have purchased a ticket to enter the Boyne Tannum HookUp.