When targeting dusky and barred Gladstone flathead my preference is to use flies size #2/0 and #3/0 flies.
Slightly translucent flies in natural colours work best for clear water and brighter flies in solid colours will attract more attention in discoloured water.
Given that flathead eat mainly prawns and shrimp, small fish and to a lesser extent molluscs such as oysters, worms and crabs it's not surprising that the best flies for flathead are representations of prawns and small fish.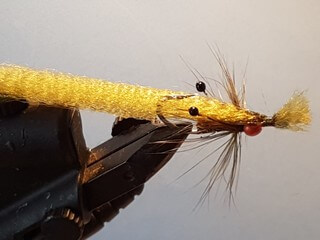 My fourth blog will be about catching yellowfin bream on fly.