Boyne Island & Tannum Sands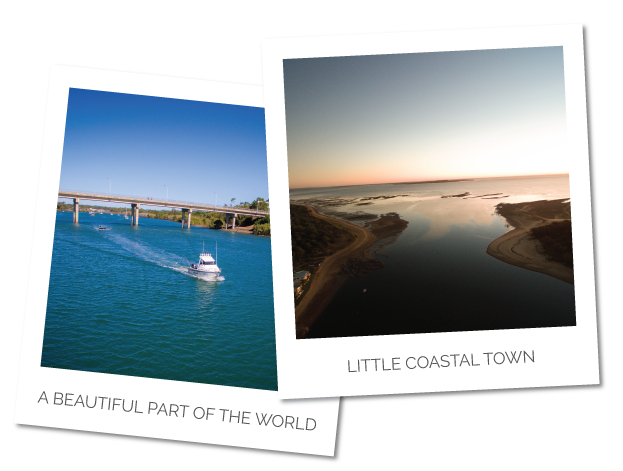 The twin towns of Boyne Island and Tannum Sands are located approximately 22 kms south of Gladstone, which is around 580kms north of Brisbane just off the Bruce Highway.
Boyne/Tannum is a nice little coastal town of around 12,000 residents. The twin-towns are only divided by the Boyne River. There are two caravan parks, 6 motels, one hotel, three shopping centers, four boat ramps, two service stations, a 13-hole golf course (Soon to be 18 Holes) and a whole host of other things to see and do while you are here.
Tannum Sands also has a surf beach with a surf club along the main beach. If your desire is to do a spot of 4wd along a beach then the Lillies beach is the place. Simply pickup a permit from the council chambers, or the Boyne Island tackle shop. They have yearly permits as well as daily permits.
From the John Oxley Bridge you can walk all the way around to the Main Beach at Tannum, going via Canoe Point. Also there is a walking path along the Boyne Island side of the river called Turtle Way. This goes from Mangrove Jacks Takeaway right through to Boyne Smelters. On both paths you will be sharing with cyclists so please watch out.
The mouth of the Boyne River is well located as a starting platform for your reef trip. The River mouth has undergone maintenance dredging to provide a larger tidal window for access. From there it's across the harbour and shipping channel and then onto the reef; which lies around 30 miles offshore.
This is a very beautiful part of the world so what ever you take to our Scenic place please bring back with you and we'll all be able to enjoy it for years to come.
The Gladstone Region
From the majestic heights of Kroombit Tops in the west through to the deep coral lagoons of the Barrier Reef, the Gladstone Region provides the population of 50,000 people with an enviable lifestyle within a strong and dynamic economy.
With two of the world's largest alumina refineries, Queensland's largest multi commodity port and a number of other major industrial giants sited locally, the Gladstone region is known for its employment opportunities and skilled workforce.
The Gladstone State Development Area continues to attract large industry to the region, including the fledgling Liquefied Natural Gas (LNG) industry.
A strong retail and service sector within the modern urbanised city of Gladstone together with tourism and primary production (particularly beef cattle and timber) provide abundant choice for workers and opportunities for business people.
Balanced with large areas of green open space, including several national parks, historical sites, bush walks and marine activities, including fishing and crabbing, residents have a wide choice to explore and experience the great outdoors. A strong sense of community with a "can do" attitude and a relaxed and friendly atmosphere permeates throughout the region.
Well developed infrastructure and services, including a regional airport, continues to support the localised identity of the communities across the region, providing choice in lifestyle.
These communities include the urban centres of Gladstone and Tannum Sands/Boyne Island, plus the smaller towns of Agnes Water, Ambrose, Baffle Creek, Benaraby, Bororen, Builyan, Calliope, Lowmead, Miriam Vale, Mount Larcom, Many Peaks, Nagoorin, Raglan, Rosedale, Seventeen Seventy, Turkey Beach, Ubobo and Yarwun.
For more information on the Gladstone Region please go to
http://www.gladstoneregion.info