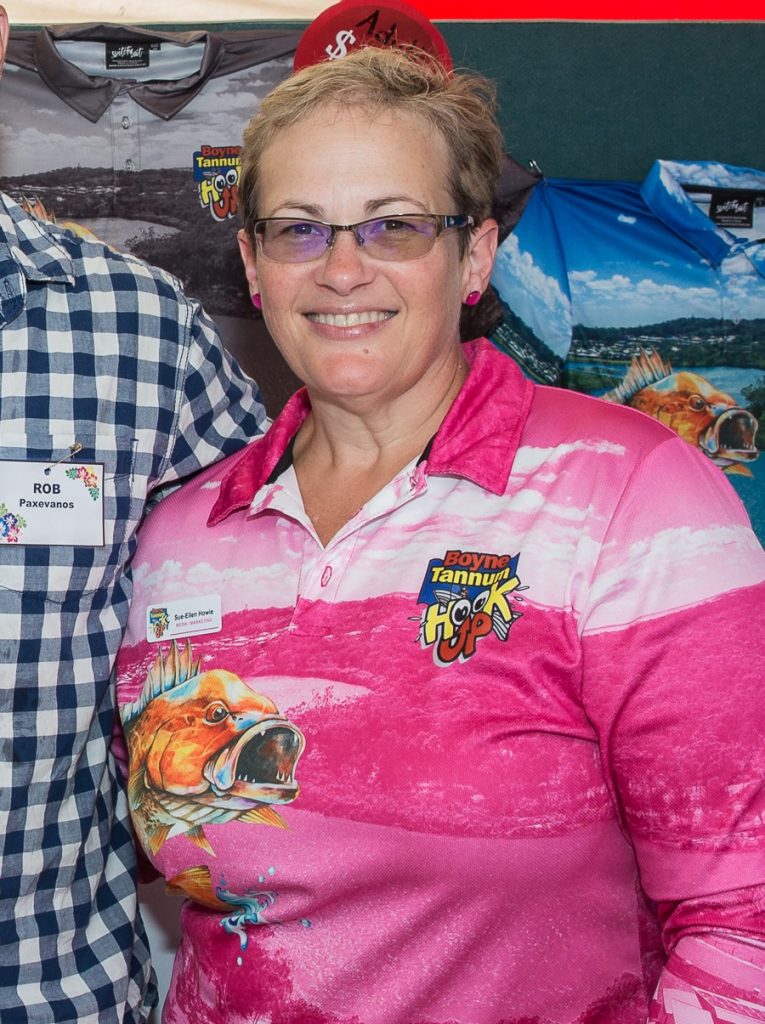 Sue-Ellen Howie
Media Marketing Co-ordinator
Sue-Ellen Howie is the Media Marketing Co-ordinator for BTHU, elected in 2017.
Sue-Ellen has lived in the Boyne/Tannum area since 2002, when she relocated to the area for work, along with her family. Long-time Hook Up patrons and supporters, attending the Hook Up became a tradition for the Howie family and their friends – even when there were no fishing lines getting wet!
Sue-Ellen comes from a family of fishermen and women – spending most holidays growing up at their family creek hut in North Queensland. She enjoys spending time with her own family on the Boyne/Tannum waterways, and cherishes their times spent at the Hook Up as very special memories for the Howie family.
As a member of the Boyne-Tannum Rotary, Sue-Ellen was directly involved in the Hook Up merchandise stall at the 2017 event. This opened the door to getting more involved with the Hook Up Committee, and ultimately taking on the Media Marketing role, which she says "is an exciting opportunity and one that I'm eager to get more involved in". Sue-Ellen looks forward to growing the Hook Up event in 2018 and beyond, spreading the pink cheer to even more fishing lovers.