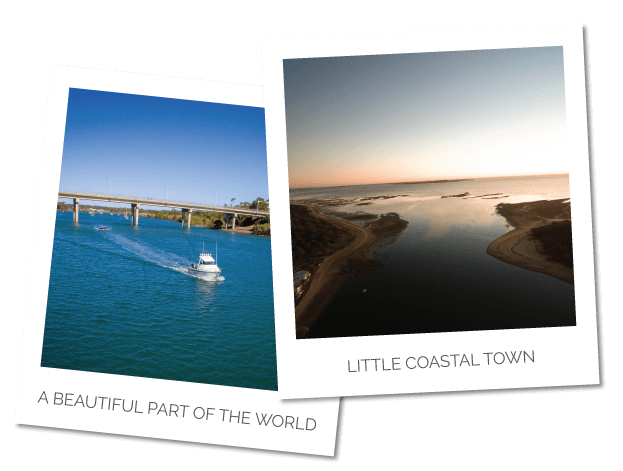 The twin towns of Boyne Island and Tannum Sands are located approximately 22 kms south of Gladstone, which is around 580kms north of Brisbane just off the Bruce Highway.
Boyne/Tannum is a nice little coastal town of around 12,000 residents. The twin-towns are only divided by the Boyne River. There are two caravan parks, 6 motels, one hotel, three shopping centers, four boat ramps, two service stations, a 13-hole golf course (Soon to be 18 Holes) and a whole host of other things to see and do while you are here.
Tannum Sands also has a surf beach with a surf club along the main beach. If your desire is to do a spot of 4wd along a beach then the Lillies beach is the place. Simply pickup a permit from the council chambers, or the Boyne Island tackle shop. They have yearly permits as well as daily permits.
From the John Oxley Bridge you can walk all the way around to the Main Beach at Tannum, going via Canoe Point. Also there is a walking path along the Boyne Island side of the river called Turtle Way. This goes from Mangrove Jacks Takeaway right through to Boyne Smelters. On both paths you will be sharing with cyclists so please watch out.
The mouth of the Boyne River is well located as a starting platform for your reef trip. The River mouth has undergone maintenance dredging to provide a larger tidal window for access. From there it's across the harbour and shipping channel and then onto the reef; which lies around 30 miles offshore.
This is a very beautiful part of the world so what ever you take to our Scenic place please bring back with you and we'll all be able to enjoy it for years to come.