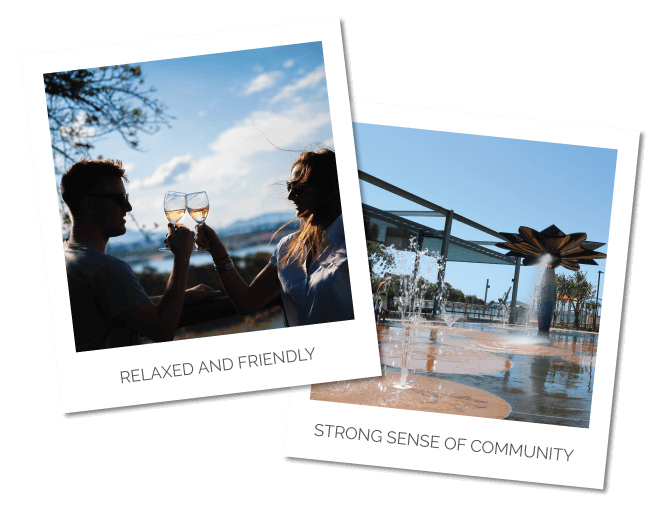 From the majestic heights of Kroombit Tops in the west through to the deep coral lagoons of the Barrier Reef, the Gladstone Region provides the population of 50,000 people with an enviable lifestyle within a strong and dynamic economy.
With two of the world's largest alumina refineries, Queensland's largest multi commodity port and a number of other major industrial giants sited locally, the Gladstone region is known for its employment opportunities and skilled workforce.
The Gladstone State Development Area continues to attract large industry to the region, including the fledgling Liquefied Natural Gas (LNG) industry.
A strong retail and service sector within the modern urbanised city of Gladstone together with tourism and primary production (particularly beef cattle and timber) provide abundant choice for workers and opportunities for business people.
Balanced with large areas of green open space, including several national parks, historical sites, bush walks and marine activities, including fishing and crabbing, residents have a wide choice to explore and experience the great outdoors. A strong sense of community with a "can do" attitude and a relaxed and friendly atmosphere permeates throughout the region.
Well developed infrastructure and services, including a regional airport, continues to support the localised identity of the communities across the region, providing choice in lifestyle.
These communities include the urban centres of Gladstone and Tannum Sands/Boyne Island, plus the smaller towns of Agnes Water, Ambrose, Baffle Creek, Benaraby, Bororen, Builyan, Calliope, Lowmead, Miriam Vale, Mount Larcom, Many Peaks, Nagoorin, Raglan, Rosedale, Seventeen Seventy, Turkey Beach, Ubobo and Yarwun.
For more information on the Gladstone Region please go to
http://www.gladstoneregion.info