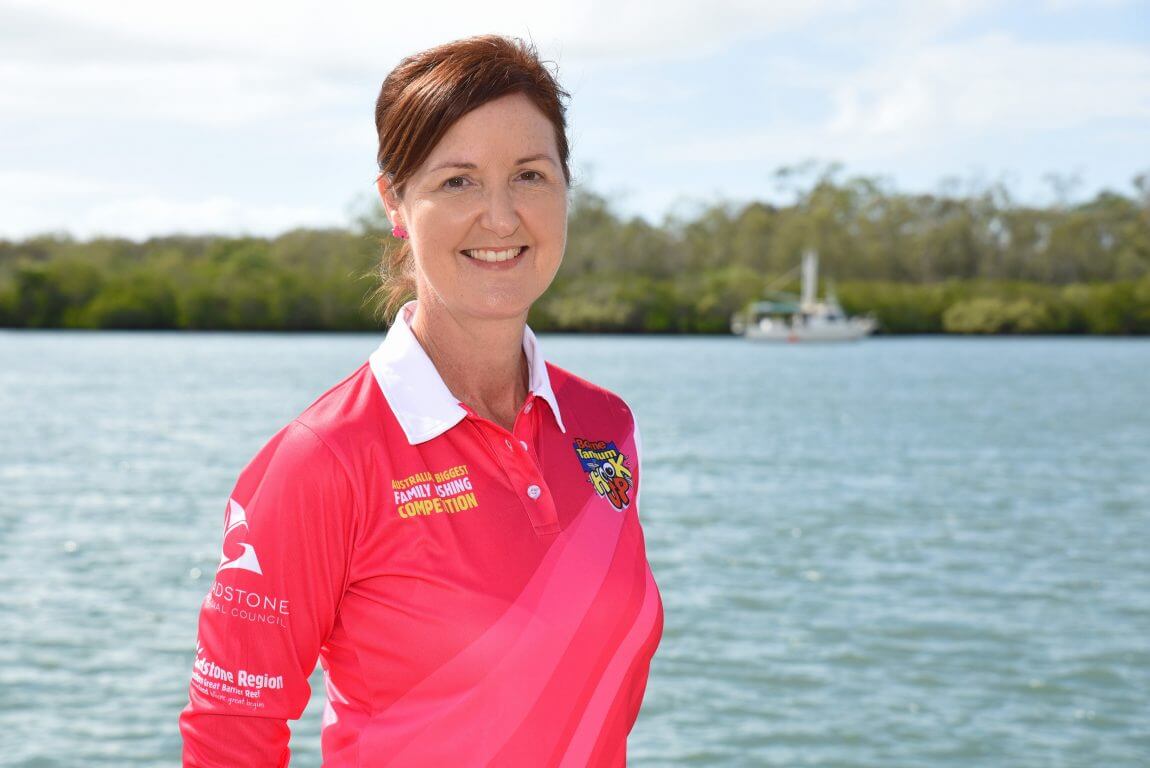 Jennifer McGuire
President
Jennifer McGuire is the President of the Boyne Tannum HookUp association. Outside her commitment to the BTHU Jen is a proud wife and mother of 4 children and works at the Gladstone Ports Corporation.
Jen brings a wealth of knowledge and experience to the BTHU association with 25 years experience in leadership and management. Most of all she bring a strong passion for this community based fishing competition. As president, Jen takes great pleasure in planning and managing the event with a motivated committee and engaged stakeholders (sponsors, stall holders and volunteers).
Jen has been a long-term supporter of the BTHU with her involvement dating back 20 years. When the event was first established she and her husband both participated in the first event and have attended ever since. Jen is proud to now be the president of this iconic community event and to her, the best part is to see how the community groups, businesses and residents have supported the event since it's beginnings.
As president of the BTHU, Jen hopes to continue to support the local businesses, community groups and not-for-profit groups by giving back to the community that has supported this iconic event for so many years. Jen's view of the BTHU is that it's an event that puts the Gladstone region on the radar for its fantastic fishing and outdoor opportunities that the whole family can enjoy. Best of all – the money raised goes straight back into the community and our local businesses – accommodation, catering, tackle stores, local charities.
Jen's love for this iconic event is strongly shaped by her community pride. "After travelling all around Australia there is no better place than the Gladstone region. You can base your career here, raise a family here and enjoy the beautiful environment. The BTHU provides people the opportunity to explore our magnificent coastline and catch fish, enter to win one of the huge prizes available or just call down to take in the atmosphere eat, drink and join in the excitement".
Jen's favourite part about the BTHU is the live fish categories. As a mother, Jen loves watching her children and their friends compete for the live fish categories. Having to take care removing the hook, keeping the aerator going and water quality to get them to the Hook-up. Jen's confession is that she usually has to collect her husband and his brothers, nieces and nephews from the bar area on her way home after the event – "They have a fantastic social time every year telling tall fishing stories."
As a BTHU competition veteran Jen's biggest tip is to catch fresh bait. "The yabbie pumping, worm collection or cast netting is half the fun. Then you can turn a yabbie into an elbow slapping whiting."
Jen cannot wait to see you all at the next BTHU!