Gladstone Ports Corporation (GPC) employees stepped out from behind their desks and dozers earlier last week to participate in Clean Up Australia Day.
Whilst the nationwide clean-up day is held on the first Sunday of the month, businesses were invited to clean up on the 28th February.
Clean ups were held across GPC, including the East Shores Precinct, Reg Tanna Coal Terminal, Spinnaker Park and Facing Island.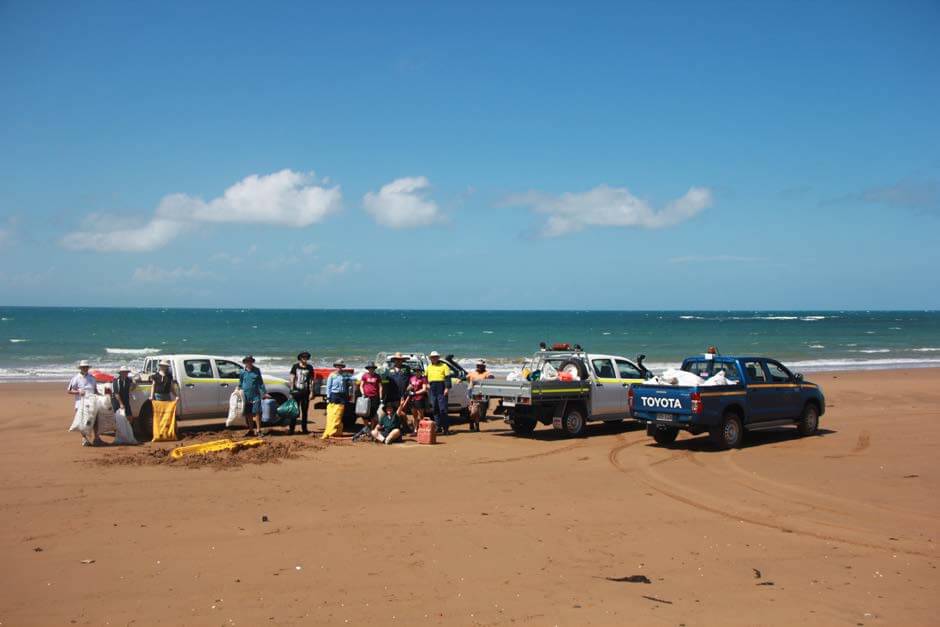 GPC's Safety, Environment and Risk General Manager, John Sherriff was pleased with the response from employees to participate and the amoun
t of rubbish which was collected.
"Events such as Clean Up Australia Day showcase what people can do when they come together with the same intent," he said.
"Employees from across the business took the opportunity to get out and make a tangible difference to our environment.
"By simply picking up some rubbish we can make a big difference to our environment and the animals which call it home, including Gladstone's Big 6."
Close to 300kg of rubbish was collected by GPC employees, where it was possible to weigh it, with 23
2kg of that being marine debris collected from Facing Island beaches.
The marine debris consisted mainly of plastic materials, bottles, lids, containers and small pieces of plastic from
shipping, commercial and recreational maritime users. Other common items found were parts of fishing nets, buoys, rope, diving equipment, thongs and shoes.
Some of the marine debris was donated to the Boyne Tannum Hook Up for a marine debris sculpture, with the remaining waste disposed of correctly.