For many years I have been buying some of my fly tying materials from a company called BWC Flies. They have been fantastic in helping me source material etc. Recently Brett sent me and email telling me "what has been happening here at the BWC headquarters."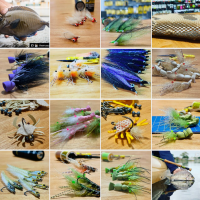 I am chuffed to see that BWC Flies have updated their selection of both fresh (and more importantly from our BTHU perspective) salt water flies. If you don't tie your own flies you may find what your looking for in their extensive selection.
I scrolled through the fly selections and just thought that I would share this link to their fly page just in case you need to stock up for the Boyne Tannum Hookup 21.